A GPS tracking device for car owners is an affordable tool for anti-theft, location monitoring, safety and piece-of-mind.
Many Australian car owners are now looking at purchasing a GPS vehicle tracking device but how would they know what to buy and the best model for their car?
This article aims to explain the main benefits of GPS tracking devices or "car trackers", what features to look for, the initial and ongoing costs for a car tracker and how to install one.
Quick page jump to:
Okay. Let's start with the main benefits GPS car tracking devices provide:
Notification of theft or movement with GPS tracking device for car owners
An alarm system is very useful for alerting people who are close to the car and for scaring the thief away, but if the car owner is more than 500m from your car it's unlikely that they'll hear the alarm. They could come back to their car's parking spot to find their car missing !!!
This type of unfortunate event can be quickly stopped by using a GPS tracking device for car owners which can be set to notify the owner if the car is moving from it's parked location. Examples include the car being stolen, towed, or being used by someone else with a key to the vehicle.
This notification feature is available via a function called "geofence" which is available for most GPS car trackers.
A geofence is an invisible perimeter set around your parked car. The car tracker will then alert you when the car moves outside that set area.
Click here to read more about how geofencing works
Geofencing and alarm trigger notifications can alert you immediately if your car is being stolen or moved.
Instant car alarm notification
Another good feature is that the GPS tracking device can be wired to the car's alarm.
If the car alarm is triggered, a SMS text message will automatically be sent to your mobile phone allowing you to check on your car and alert the authorities if required. This greatly increases you ability to prevent theft and damage to your valuable car.
Remotely disable your car
A really cool feature with certain model gps car trackers is the ability to remotely disable the car.
For example, the free fleetminder mobile phone app (Apple and Android) can send a message to the car tracker to disable the vehicle's electrics.
This is a very useful feature to stop the vehicle from being started again (after being stolen or moved).
Remote disable can also be an added security function to prevent the car from being stolen in the first place (e.g. if leaving the car at airport parking or in a home garage when on holidays). Park your car, then press the appropriate button on the mobile phone app, and now your car cannot be started until you enable the ignition again (using the app).
Press one of these buttons within the fleetminder car tracking mobile app to enable or disable the car remotely!
Quick location and recovery using a GPS tracking device for car owners

Besides the hardware features of the car tracking device a crucial component is the "software" that is available for that specific brand tracker. This is important for a whole range of reasons as well as being able to quickly find and recover the car.
Was your car towed or stolen? Find out with the car tracking software
These other reasons could be – for example, that you wanted to know if someone was speeding in your car. Unless the software for the brand of tracker has this report you'll be stuck.
The information you may wish to obtain from the GPS car tracking device include:
Where is my car right now?
Where did the car travel? i.e. the route from your garage to the thief's location. (this is also very important if the thief finds your tracking device and disables it – at least you have a "track" of the route taken and the final location.)
Has someone been speeding in my car? Also, where, when and how fast were they travelling?
What happened on a particular day? Great for querying speeding or parking fines.
How many kilometres has my car travelled today, this week or this month? Useful for automatic log book type data.
GPS tracking device for car location using Google or Bing maps
As a GPS tracking device supplier, fleetminder offers two types of "software" with their brand of GPS tracking device for car owners:
The Live tracking system (subscription service).
Both of those "software systems" allow the car owner to quickly recover their car or notify the police to do so.
For example, the fleetminder mobile app only needs a push of a button which sends the "MAP" command to the car tracker which then sends you back it's location that you can view on your mobile phone mapping service (Google, Bing, etc). You can view the screenshot of the fleetminder mobile app at the bottom of this page.
Find your car's location instantly using your PC computer or mobile or tablet devices
A good tracking app for your mobile devices are useful for when you are out and about or away from a PC computer, whilst the PC computer and the Live Tracking system will give you more detailed information about your car's location, how and where it has been driven.
Save money with a GPS tracking device for car (insurance)
Here's another little known, but great benefit of a GPS tracking device for car owners…
Did you know most insurance companies give a premium discount for vehicle owners who have a GPS tracking device fitted?
Insurance companies know that a GPS car tracker significantly improves the chance of quickly recovering the stolen car (check out the vehicle theft statistics in Australia).
That means fewer claims for total car loss and hence their ability to offer car owners a discount for installed trackers. Ask your car insurer how much a discount they can offer you. This could save you $100, $200 or more a year on your insurance.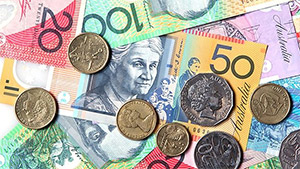 Save on your insurance premium for your car – ask your insurer about a tracking device discount
Car tracker device costs
So how much does a car tracking device cost in Australia?
A GPS tracking device for car owners can be in the $199 to $449 Australian dollar range depending on the model and extra features included. This is the cost for the "hardware" only.
Of course, this is a once-off cost as the car tracker will work for many years.
Example: fleetminder NxtG-V4 (4G) hardware tracking unit (for fitting inside a car to be tracked)
Cheap overseas models – do they work and what are the risks?
With the aim of saving money some car owners may look to buying an overseas supplied GPS car tracker. The dangers with that are:
The car tracking device may not work in Australia (as it may operate on another frequency that is not used in Australia – real "techie" type stuff you don't want to deal with). Most times they specify 2G or 3G but you still need to double check that.
Little or no warranty on the hardware. If you have a problem would you pay for shipping back to the overseas supplier for them to check it?
Difficult to use software, or software that doesn't have the features you want
The software displays in a non-English language, or if English – difficult to read and use
Limited technical support for their GPS tracker
The GPS car tracker itself is poorly designed or made and doesn't operate reliably. You won't know this until you have used the cheap tracker for several weeks.
You can now probably see the risks by trying to save a few dollars – not worth it really.
Ongoing car tracker costs?
Besides the initial hardware cost, are there any ongoing tracking device costs?
Yes. There are.
As GPS tracking devices have to communicate via the mobile phone network, Telstra and other mobile carriers charge a fee for SIM card use and data. Data SIMs are available from fleetminder for $5 p/m when Live Tracking is provided.
Once you have the SIM card, slot it into the tracking device and then install the tracker into your car.
Car GPS tracking device installation
GPS trackers can be easily installed into any car. There are two main options:
A wired in tracker model
A tracker that connects to an existing socket in your car.
Both of these have their advantages and disadvantages:
Wired-in GPS car tracking device
Advantages:
More reliable power-connection
The tracker can be better hidden from view
Usually comes with a better GPS antenna connection giving more accurate vehicle location
Allows for ignition key-on and key-off event recording making trip reports more precise
Can be connected to the car alarm, car ignition for the remote disable features and other inputs and outputs like fuel sensor monitoring, automatically wind up windows, lock doors, etc.
Disadvantages:
Need to pay to have it fitted.
Effort required to remove it in the future (when you sell the car)
The fleetminder car tracker (FM NxtG-V4) only needs three wires – power, ground and ignition. Though it's highly recommended a suitable car stereo installer or auto electrician fit the tracker.
If you plan to use the additional features such as alarm triggers and remote disable then extra wiring is required – and best left to the professional installer or auto electrician.
The fleetminder FM NxtG-V4 is a wired-in model and is very popular
Plug-in GPS car tracking device
A plug in GPS car tracker needs to have access to power so the only three ways to do this on modern vehicles is via the cigarette lighter 12 volt power, 5V USB power, or via the vehicle's diagnostic port – called OBD.
Not all cars have 5V USB sockets, but this accessory is becoming more popular. The cigarette socket obviously is in a visible location so it cannot be used for anti-car theft purposes. That leaves the OBD port.
The OBD port is there for the car's mechanic to check the car's computer error codes. So it's not used that often, hence it being available to source power for the car tracking device.
Advantages of a plug-in tracking device:
No installation cost – you can easily plug it in yourself and have it ready for use in two minutes (though it's still advisable to hide the GPS car tracking device within the dash with a suitable OBD extension cable).
Can easily be moved from car to car
Certain OBD trackers can also send engine data (fuel consumption, RPM, etc). Fleetminder's OBD300 can transmit engine data.
Great for hire cars, personal staff cars, etc.
Disadvantages:
Depending on the car make and model the OBD port can be in limiting space making it difficult to fit and/or hide the GPS car tracker. Though you can use an OBD extension cable to assist in hiding the tracking unit from view.
Not always reliable with ignition key-on and key-off event recording (for trip reports)
Cannot be connected to the car alarm or any other vehicle electrics. However, the fleetminder OBD-300 can obtain and report on engine data.
The fleetminder OBD300 GPS car tracking device
Car tracking device software
Did you see the above information about tracking device software? Review the quick location and recovery section in this article.
Without good "software" the car tracker device does nothing.
It's crucial to have useful and appropriate software to be able to track your car.
There are two main uses of the tracking software:
The car's current location (this is the most basic function and doesn't require data to be stored)
Track the car's travels (this does require data to be stored on a server for later retrieval – see image below).
Each of the green arrow symbols on the map above is the reported location of the car at the reporting interval. Typically car trackers report their location every 1 to 3 minutes.
Unfortunately cheap overseas car trackers have very poor software support meaning that the cheap tracker could be useless. Their software or app could be difficult to use, buggy and not work when you need it to, or in a non-English language.
So having good tracking software matched to the car tracker hardware is very important.
Fleetminder Australia offers two types of robust, quaility "software" with their brand of car tracking devices:
The Live tracking system (subscription service for additional features and tracking tools).
The FREE fleetminder mobile phone app
Below is a picture of the fleetminder mobile phone app screen. This is a free app and is available from the Apple app store or Google Play store. Just search for the app "fleetminder" on your relevant app store, or click on the links below to review the app.
Google Play (Android)
iTunes Store
Car tracking benefits summary
GPS tracking device for car owners offers a whole range of benefits including car tracking, theft recovery, remote car disabling, car insurance savings and many other benefits, and they have become affordable for all Australian car owners.
For more information check out the other car tracking articles on this website.