Providing transport services to customers means your drivers must be professional, on-time and most of all safe whenever they interact with their paying passengers.
We take steps to ensure that we hire reputable people with good driving backgrounds, we schedule stops and pickups efficiently to ensure drivers arrive on time and install fleet GPS trackers to help improve the safety of the vehicle while in the field.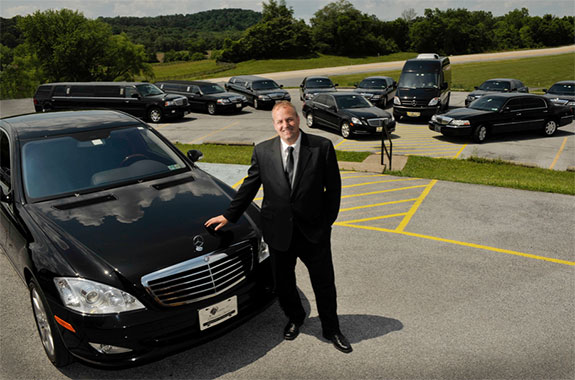 Improve services to customers with fleet GPS trackers
One of the primary features that Fleet GPS trackers provide is the vehicle location so that you are able to pinpoint on a map exactly where your drivers are right now.
This is a very useful aid in ensuring your drivers arrive and depart on schedule.
Monitor driving habits
Not only can GPS trackers monitor the vehicle's position – they can also monitor the driving habits of the driver such as speeding, harsh acceleration or braking, routes taken, stop periods and driving times.
By assessing the driving reports with Fleet GPS trackers you can take steps to educate the driver and stop excess wear and tear on the fleet vehicle and their productivity before it becomes an issue.
fleetminder, an Australian fleet GPS tracking solutions provider uses the fleetminder Live Tracking system to produce these 'driving reports'.
Automate trip history data collection with GPS fleet trackers
Did you know you can also automate trip history data collection for each vehicle in your fleet?
These GPS tracking systems work behind the scenes to record the day and time of each trip for each vehicle, along with the GPS co-ordinates.
This then allows for the duration and kilometres travelled for each trip to be easily obtained using reporting functions.
Driving time reports can assist in producing driver timesheets and to automate log book recording.
Prevent vehicle theft and loss

In the event of theft when the vehicle has been stolen and possibly left your driver and their passenger stranded with no transportation can be a major problem and cost to the fleet operator.
When you have the GPS coordinates of the vehicle you can assist in the recovery efforts by providing the location of the vehicle to law enforcement authorities and allow them to aid in the recovery.
Another feature that Fleet GPS trackers provide is the integration with the vehicle's alarm system. If the vehicle is being stolen and the alarm is triggered, the fleet manager (or driver) can be notified who can then activate the ignition kill feature remotely.
Executive driver services pride themselves on providing top quality, safe service to customers and with Fleet GPS trackers you will have the capability to ensure this will be the case every customer interaction.